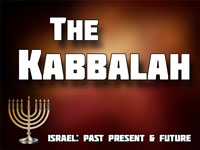 Isaiah was a major prophet in Israel's past but he did not reveal much of his own private life. All we know is that he was the son of Amoz and that he married a prophetess and had two children with her. His prophetic ministry covered four kings who reigned in Jerusalem, but the fifth king, Manasseh, hated him so badly that he had Isaiah cruelly executed by sawing him in half.
The teaching of the Kabbalah has been a poison for the people of Israel since its inception. It's like a spiritual disease that has followed them from Egypt and the leadership down through the centuries has embraced this satanic lie instead of rejecting it. God told Isaiah to address this issue and he began by harshly describing the city of Jerusalem as Sodom and Gomorrah. Christians with no knowledge of the Kabbalah system have never understood what Isaiah was referring to when he refuted this hellish doctrine.
In this message I will trace the Kabbalah from Solomon to King Jeroboam. It didn't stop there, but continued century after century in the northern kingdom of Israel and the southern kingdom of Judah. The Israelites even took the Kabbalah with them when they lost the Promised Land during the Assyrian and the Babylonian invasions.
Isaiah, Jeremiah and Ezekiel blasted this evil doctrine, as did John the Baptist and even Jesus. The people of Israel were blinded as a result of this satanic teaching and they are still blinded to the point that they cannot see that Jesus is the Messiah promised by God. This week's message will challenge your current belief system, but it will also set you free to understand the Bible and the future Antichrist system.
Print out the sermon outline and let's examine the Scriptures together Sunday morning at 9:00 AM PST.

Yours in Christ,

Pastor John S. Torell
---