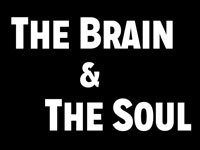 Last week we examined how a man is made by God. This week we are going to dig deeper into the connection between the brain and the soul. We have learned that the body and the brain are neutral; it is neither good nor bad. It is the soul that provides the personality to the body.
I now want to take a deeper look at the soul. The soul is of the spirit world and has a spirit body. It is in this spirit body that the mind resides, which is the real you. It is in the mind that all our talents, skills, intelligence, feelings and memory are stored.
The soul of a man is sensitive and easily bruised. Satan normally does not attack the physical body but directs his attacks against the soul, and when the soul is hurt and upset, it will cause sickness in the human body.
Sickness therefore has a root which can be traced back to the soul. When people get sick, they generally rely upon doctors and medication, not realizing that the medical establishment is addressing the symptoms but neglecting to treat the root cause.
Medication can mask the pain of sickness, and to a certain degree offset the effects of the sickness, but it does not provide a cure. Furthermore, medication has side effects which sometimes cause more sickness in the body.
After we have examined how a soul is damaged and the resulting sickness it will produce in the body, we will see what the Bible says about the soul being healed so the body can heal from within. This may be a new concept but I want to invite you to join me this Sunday and let the Holy Spirit speak to you.
Print out the sermon outline and let's examine the Scriptures this Sunday morning at 9:00 AM PST.

Yours in Christ,

Pastor John S. Torell

---