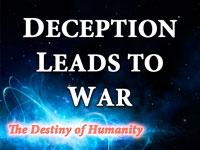 God had provided a tremendous victory to Joshua and the Israelites in the battle for Ai. Once the combat was over and the city had been looted, Joshua knew it was time for him to lead the people in praise and worship of the Lord. He had prayed for victory, now it was time to give thanks.
However, Joshua and the princes of Israel grew lax after the time of praise and worship. They had experienced two awesome victories and God was clearly on their side. They were taken off guard when the Gibeonites arrived under false pretenses to make a covenant with Israel.
The Gibeonites flattered Joshua and the princes by describing the greatness of the Israelite God and how they wanted to be part of the winning side. Joshua was swayed by their appearance and did not bother to consult the Lord as to whether he should enter into a treaty. The Gibeonite deception was revealed three days later and Joshua realized too late he had been deceived. A pact had been made in the name of the Lord and Joshua could not break a promise.
This mutual defense agreement meant that they Israelites were obligated to protect the Gibeonites and Joshua quickly realized he had to fight a battle not chosen by God. Nevertheless, the Lord told Joshua he would be victorious and it was God's plan for the land of Canaan to be cleansed of all Canaanites.
This time the people of Israel saw two great miracles as holy angels threw large hail stones on the fleeing enemy soldiers, killing more with this aerial attack than the Israelites that day. Then God stopped the sun and moon from moving in order to give the Israelites more time to decimate the army of the five Canaanite kings.
The battle for Christians today is not the Canaanites but the ever present sin which surrounds us. It is necessary to declare total war against sin and eradicate it out of our lives. Join me this Sunday morning, as we study the continuous battle for the land of Canaan and what it means for us today.
Print out the sermon outline and let's examine the Scriptures together Sunday morning at 9:00 AM PST.

Yours in Christ,

Pastor John S. Torell
---