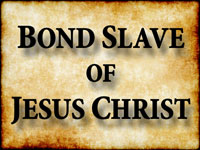 As we study the miracles and the awesome power display that Jesus performed during the exodus from Egypt, I cannot help but contemplate the future, when the Antichrist will start his reign and the Christians will be persecuted. Does God have a plan for the body of Christ like He did for the children of Israel? As we continue to examine the miracles from the Old Testament, I believe that we will find the answer to that question.
It was impossible in the physical realm for the twelve tribes of Israel to break loose from their bondage in Egypt and walk out as free men. The people did not think it possible and never even gave it a thought. All they knew was to pray and ask God to lessen their pain, but God had a wonderful plan that was over and above what the elders of Israel dared to even dream about and in this message we are going to examine what ensued after they crossed the Red Sea on dry land.
Jesus knew that water would be essential once they entered the wilderness. Instead of leading the people to good water, Jesus led them to the bitter waters of Mara which were unfit for consumption. It was here that Moses and the people learned that nothing is impossible for God.
Food was another factor that Moses and the people could not solve in the natural. The food supplies carried from Egypt were depleted after 65 days. There was a lot of clamoring to return to Egypt until Jesus announced that bread in the form of manna would be baked every day in the spirit world and would be deposited on the ground for them to pick up. Furthermore, quail would be supernaturally delivered on a daily basis.
In looking back at this historical event, it becomes clear that the children of Israel had been freed from bondage in Egypt, but in the process they had become slaves of God and would remain so for the next 40 years until they were set free in the Promised Land with the choice to follow God or live in rebellion. The situation which the Israelites faced is not much different for us today as Christians! Are you a bond slave of Jesus Christ?
Print out the sermon outline and let's examine the Scriptures this Sunday morning at 9:00 AM PST.

Yours in Christ,

Pastor John S. Torell

---