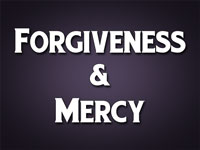 What does the Old Testament reveal about God the Father? The Hebrew tribes were surrounded by different nations who worshiped many deities. It was important for the Lord to settle the issue once and for all that there were no other gods in existence other than Himself. God (Elohim) was the only one and there were no other gods that existed contrary to the polytheistic beliefs of the people that lived around them. These heathen people had gods in charge of mountains, valleys, rivers, lakes and the ocean; there was no central god in their religious system.
Elohim wanted the people of Israel to know that He was a God of judgment who would severely punish those who did not obey His commandments. During the 600 years that Israel existed as an independent nation, God made good on His promises and carried out different judgments such as drought and invasions that led to the slaughter of thousands due to their rebellion. The end result was that the people of Israel feared God and did not understand that He was also a loving God. King David taught the people that God was merciful and forgiving. Elohim was loving when people repented of their sins and turned to Him in their helpless condition.
God spoke directly to the prophet Isaiah and told the people that He wanted to forgive, pour out blessings and heal them. The rabbis in Israel for some reason were unable to convey this life changing part of the message to the Jewish people, and as a result, they never had an image of a loving heavenly Father. As we study the different passages in the Old Testament, I believe that you will discover that God is our Father and see Him from a different perspective. He loves mankind immensely but He will also discipline His children when they go astray. I hope you will join me for this thought provoking message.
Print out the sermon outline and let's examine the Scriptures this Sunday morning at 9:00 AM PST.

Yours in Christ,

Pastor John S. Torell

---